JOIN A UNIQUE, CERTIFIED LEADERSHIP PROGRAM
BREATHING LIFE INTO ORGANIZATIONS
5 sessions of 2.5 days, 4 remote follow-up sessions of 1 hour
More than 200 companies worldwide, 25 years of experience.
France, Canada, Belgium, Italy, Spain, China
 Now available in the United States.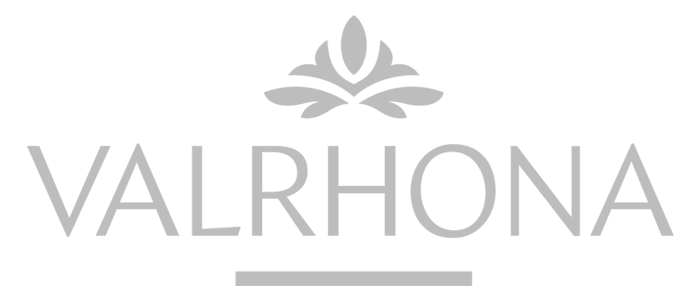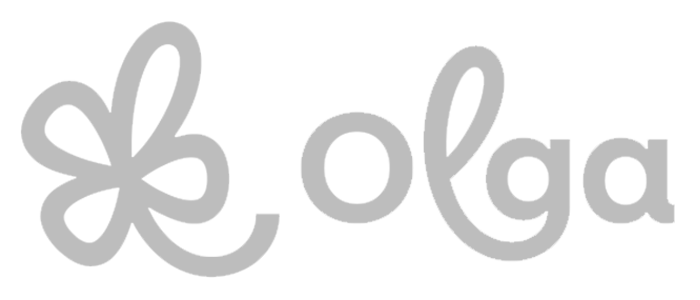 THE UNIQUE "TOSCANE WAY" 
TRANSFORMS YOUR ORGANIZATION INTo A SELF-EVOLVING, EMPOWERING,Full of aliveneSs WORKPLACE
Transform yourself to transform your organization
At the heart of the Method of Toscane is a combination of personal growth and a systemic  approach which together enable your organization to self- evolve like a living organism. 
You, as a leader, are the starting point and the prerequisite for the collective transformation . "The general rule seems to be that the level of consciousness of an organization cannot exceed that of its leader," writes Frédéric Laloux in his book Reinventing Organization.
Never be ALONE on your path to collective transformation
Transformation brings joy and energy to your teams, it is also a difficult and lonely path. Leaders and teams should never feel alone on this journey. This program is designed as a powerful resource, a space for mutual aid, solidarity, and humanity.
Embarking on this journey means joining a community of leaders committed to deep transformation within and along with their organizations ; by extension then, the world.
Experiment & practice, learning BY DOING & ROLE-MODElING
The program involves in-depth work that directly targets behaviors and skills rather than merely modifying them temporarily. In this sense, the approach we offer is a growth process wherein each member is supported by the group. The knowledge, "savoir-faire", and interpersonal skills on offer by the facilitators can be immediately applied to learning. Our pedagogical approach is designed to support leaders as they come to comprehend the teachings and implement what they have learnt.
 "the moRE humaN,THE moRE effective AND SUSTAINABLE OVER THE LONG-TERM"
Rochester, NY
All sessions starts Thursday noon to Sunday 4pm.

The location is an amazing place very close to Rochester less than 30 min drive.

Possibility to stay over night with additional charges 

Session 1: 9/29 – 10/1

Session 2: 11/17 – 11/20

Session 3: 12/15- 12/17

Session 4: 01/26 – 01/28

Session 5: 03/08-03/10
Washington dc Area, Dc
All sessions starts Thursday noon to Sunday 4pm.

The location is an amazing place very close to Rochester less than 30 min drive.

Possibility to stay over night with additional charges 
Session 1: 9/15 – 9/17

Session 2: 11/3 -11/5

Session 3: 12/8- 12/10

Session 4 : 01/19-01/21

Session 5: 01/19-01/21
it's about the power of empowerment
WHAT YOU SAY ABOUT IT
Ken Robinson, President, ENGIE Energy Marketing North America
Mark Leddy, UK Country Manager TVM UK Animal Health, Dômes Pharma Group
TOSCANE's cutting edge method
ACQUIRING TOOLS & APPROACHES
Directly applicable to the participants' daily work life :
Create complete different ways to communicate to each other in your organization.
Set up a new way to meet, work, execute, measure things respecting humanity at work and success in business.
APPLYING IN REAL-TIME TO YOUR WORKPLACES
With in-depth experience sharing, peer coaching and group supervision.
ADJUSTING YOUR POSTURE
Before tools and approaches, what really matters is your inner security, how you embody your singular leadership. This is the "transform myself to transform the organization" aspect of the program. All sessions are highly experiential : you get to practice and see how you feel about and what it brings to you immediately.
UnlockING the Power of Sustainable Transformation THROUGH the 4 QUADRANTS DYNAMIC
"The best of Humanity appears when YOU create THE EnviroNment TO ENABLE it"
Toscane means "Tuscany".
Yes, our brand is an Italian region name in French!
Behind this, meet Christophe and Jack on their way to Sienna. 25 years ago, on this path, they felt called to serve their belief that "the most human, most effective, most sustainable" and to bring this into organizations.
At the heart of all business, of all organization, there is an astonishing unexpected reserve of efficiency longing to be expressed : it is called life.
As we, ourselves, have evolved over time and with experience, our mission has become ever clearer:  to share with the many, the knowledge that "The most human and the most vital approaches are the most effective in the long term." This mission is defined by 4 actions:
Explore, Transmit, Support, Take care of.
Explore and Transmit
Explore and transmit paths to create living organizations worthy of humankind and developing people worthy of living organizations.
Support
Concretely support organizations and their employees in deploying their identity and their deep vitality through 3 values: freedom, responsibility and dignity.
Take care OF
Take care of learning and interdependent professional communities, of the men and women who share our core values, and are engaged in their own transformation for the transformation of their ecosystems.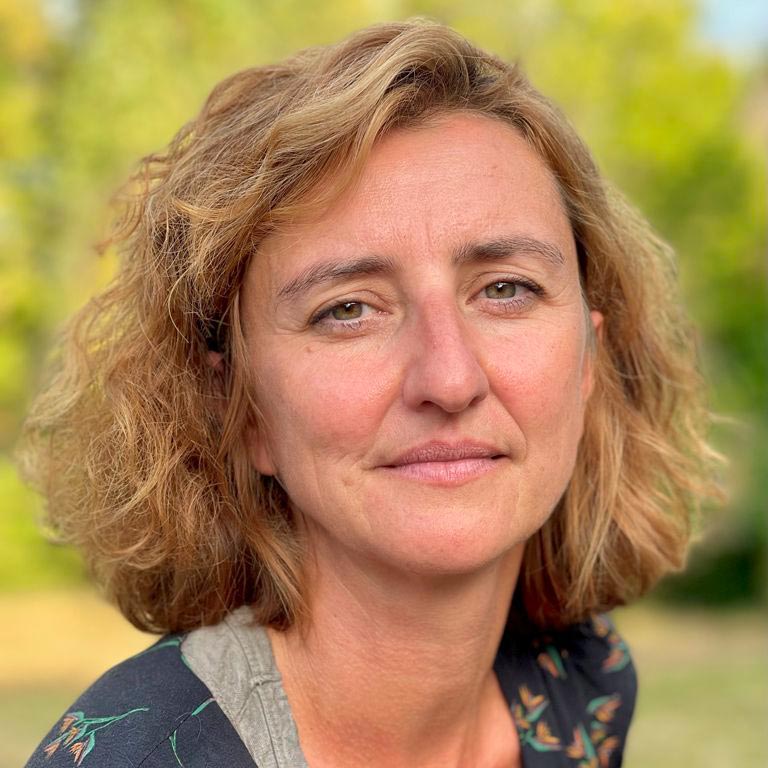 Capucine Ortoli-Washington DC area
With 23 years of experience in multiple roles in sales, marketing, and HR innovation, in all sizes of companies : Oracle, GE, Microsoft, Airbus, Web start-ups, SMEs; in fields as diverse as manufacturing, healthcare, software, hardware – whatever my official role was, my purpose is to create new ways of working, doing, thinking and being and make it happen on a daily basis.
I am a coach, a consultant and a catalyst, a helper & trainer for personal & systemic approaches so we can live truly "The most human, the most conscious is the most sustainable and efficient."
Nicole Bliss - CAPE COD, MA
Nicole Bliss is a Conscious Executive & Leadership Coach and Ad Tech veteran on a mission to empower successful leaders to create sustainable change. Utilizing her close to a decade of experience in the digital marketing space leading account strategy teams at Criteo and Commission Junction, Nicole helps her clients become more self-aware, grow as individuals and reach their highest potential as leaders.
She provides direction and guidance through conscious coaching and mindfulness practices while helping her clients "get unstuck" by unlocking the power of their mind, heart, and gut.  She facilitates leadership training globally through her partnership with Hone, inspiring new managers up through seasoned leaders from companies like Aramark, PacSun and ServiceNow to up their leadership game.
Based in Cape Cod, Nicole is passionately dedicated to helping others thrive in life and business.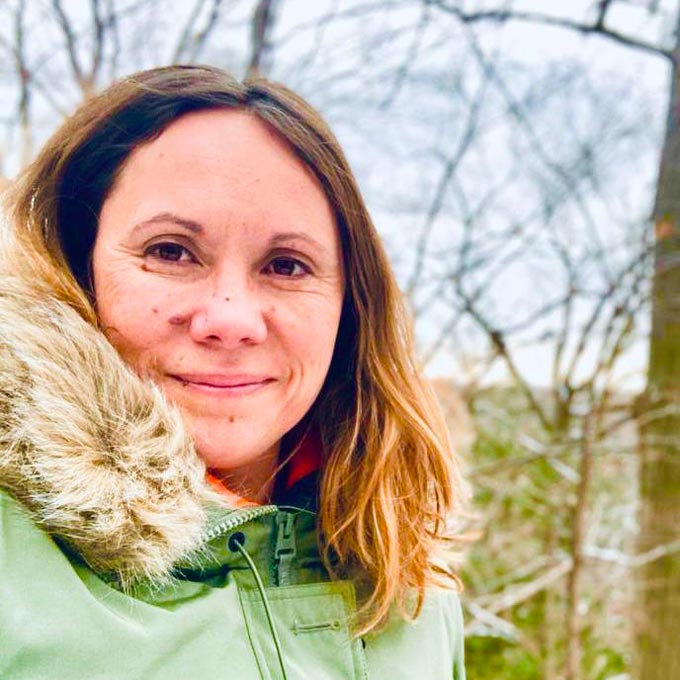 Mallory clause- ROCHESTER, NY
As an HR consultant for more than 10 years in various industries , I support managers through the whole HR process with a wide variety of experiences especially in  Competence management & Talent development. I have chosen to develop my expertise in Culture and managerial transformation to sustain digital and Business transformation. What ever I am doing I continually strive to :
• Make connections where there shouldn't be any – because this is where revelations happen
• Ensure knowledge is sustainable – because knowledge is the soul of companies
• Observe people interaction – this is how I identify barriers from growth.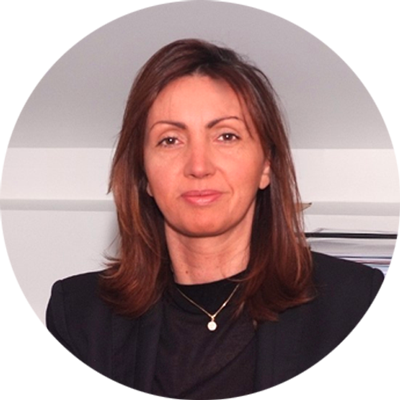 "Capucine's contribution to my teams has allowed the company to take a turn, to restore agility and collective intelligence. She has grown an entire transformation team, she has supported managers in taking up their positions and has been close to me to enlighten and support me, particularly in difficult times. She knows how to find the right listening and confrontation posture that allows the other to develop their full potential and wealth."
Solenn Douard, Chief Executive Officer at OLGA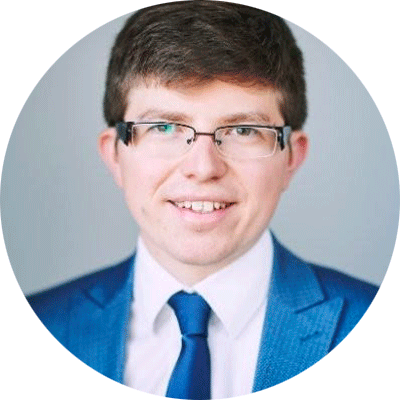 "Toscane's trainings had a deep impact on me. I succeeded in expressing my thoughts and emotions regardless of the constraints of the environment. Their trainings allows a real shift that helps align heart, mind and guts. I highly recommend them, regardless your current business environment!"
Razvan Dordea, Innovation & Sustainability Lead at Engie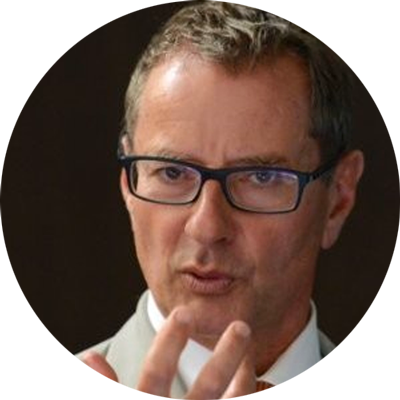 "Capucine was an essential asset for our transformation in Engineering. Her background, her connections and even more important her mindset drives her to challenge the status quo and open peoples's mind to new ideas and ways of working. Her ability to communicate with and embark engineers was a critical enabler in our journey towards more empowered teams."
Charles Champion, SVP Engineering, Airbus
DISCOVER WHAT IS IN IT FOR YOU
10 months of group experimentING and practice
5 x 2.5 days in-person meeting every 2 months.
1 Zoom group gathering every month.
Seminar 1 : SETTING MY WHEELS IN MOTION
What ?
Who I am is what really matters.
When you act and behave consistently with your core values, you inspire confidence and grow as a leader. You can galvanize groups using what really matters to you and being you.
Whatever your background, education, and experience, what makes a difference in your responses is always your self awareness and resilience, your humanity, and your attitude and presence.
These three days will instil the fundamentals of what Toscane teaches.
Experiment to bring life to organizations rather than simply passing on knowledge.
Trigger personal shifts while positioning yourself to transform and to improve systemic effectiveness and sustainability.
When ?
October 12-13-14
1st day from 1pm to 6PM
2nd day from 9 am – 12.30 to 1.30 PM to 5PM
3rd day from 9 am – 12.30 to 1.30 PM to 5PM
First Zoom Group Gathering 1HR
What ?
Supporting the materialization of the group transformation project.
Webinars are important group moments that occur between 2 sessions. They are designed to support participants and accompany them throughout the course. They increase mutual support among participants and help support the Toscane community of locally involved leaders.
When ?
15 nov from 1pm to 2pm EST via Zoom
Seminar 2 : HOW TO EMPOWER
What ?
Helping others find their own path.
Develop your coaching skills to help others grow independently.
These three days are crucial to helping you find the balance between "I command and control" and "I trust and support".
You will be encouraged to  practice  "resonance", an essential skill that is the foundation of personal and collective movement.
Acquiring and reinforcing tools, points of reference, reflexes are of course addressed!
The essential thing is your deep  presence.Driven by the desire for others to make progress, you adopt the viewpoint of a value creator and stimulate their capacity for independence and personal commitment.
When ?
December 7-8-9
1st day from 1pm to 6PM
2nd day from 9 am – 12.30 to 1.30 PM to 5PM
3rd day from 9 am – 12.30 to 1.30 PM to 5PM
Second Zoom group gathering 1HR
When ?
Jan 23rd at 1pm EST via Zoom
Seminar 3 : HOW TO SET THINGS IN MOTION AMID COMPLEXITY
What ?
I don't control complexity, I live in it.
Transformations in the four areas are not complicated, they are complex. Each time you touch on one territory, the other three are also mobilized, especially the ones that involve individual and group sentiments.
Consenting to complexity and letting go of the illusion that you can control it with an action plan—even a complicated one—is not easy. You can only do it if you are well equipped and have adopted the right attitude.
Over these three days, you'll learn the key skill of conducting professional processes and approaches amid this complexity.
The seminar incorporates a complete method to make it happen in your companies and your lives : "Emotions & Feelings, Purpose & Meaning and Movement & Actions."
When ?
February 15-16-17
1st day from 1pm to 6pm
2nd day from 9 am – 12.30 to 1.30pm to 5pm
3rd day from 9 am – 12.30 to 1.30pm to 5pm
Third Zoom group gathering 1HR
When ?
March 21st at 1pm EST via Zoom
Seminar 4 : MOBILIZING THE INTELLIGENCE OF THE GROUP
What ?
The energy of meaning and the power of shared rules to create a new vision
Drawing on the resources, creativity, intelligence and wisdom of as many people as possible requires those in charge to open up to the astonishing power of deep listening and vulnerable leadership. The domineering ego is a business killer and a project killer that destroys values and saps collective performance.
Over these two days and half, you'll learn even more about trusting in processes that involve tens or thousands of employees collaborating around a common vision for a shared adventure. You'll combine the power of momentum with the discipline of the framework, because there is no authentic freedom without a framework.
You'll work on the inner cues of the "servant leader"—someone who is modest and possessed of great passion for the organization they lead; someone who is both benevolent and demanding.
When ?
February 15-16-17
1st day from 1pm to 6pm
2nd day from 9 am – 12.30 to 1.30pm to 5pm
3rd day from 9 am – 12.30 to 1.30pm to 5pm
Fourth Zoom group gathering 1HR
When ?
May 16th at 1pm EST via Zoom
Seminar 5 : BRINGING TOGETHER ALL THE COMPONENTS OF A TRANSFORMATION PROCESS
What ?
All processes have common waypoints.
Carrying or accompanying a process of transformation in the four areas is always a singular adventure. It involves a group with its own, unique history, culture, human and strategic context, resources, and fragilities.
Yet this same experience shows that all of these cultural and organizational transformations have common components. We have identified them and seen how they fit within a whole to allow for a panoramic perspective on an organization's situation.
We have been working on them since the beginning of the course; now is the moment for deeper integration, for taking a step back to reflect on the journey. It is time to give meaning and power to the processes, attitudes and tools you've worked on, shared, experienced, used to confront your reality and adjusted to your specific field and organization and your personality over the past fifteen months.
When ?
May 31, June 1n & 2nd
1st day from 1PM to 6PM
2nd day from 9 am – 12.30 to 1.30 PM to 5PM
3rd day from 9 am – 12.30 to 1.30 PM to 5PM
This program is not for everyone
👌 Each step, each moment, each discussion is a playground where you can experiment with a different way of being. Make sure it is for you.
💸 The price is 10K USD and includes meals, snacks and locations within 2 hours' drive of Washington DC. Full payment is required at the time of registration and is non-refundable. Travel and accommodations will be at your own expense.
🧬 In case of COVID gathering restrictions, a digital session is ready to be run.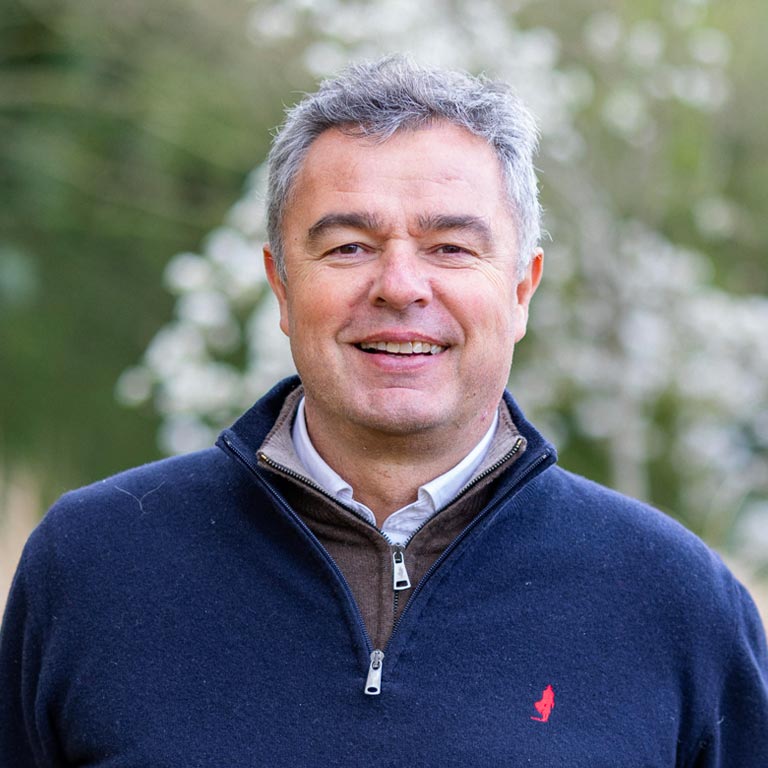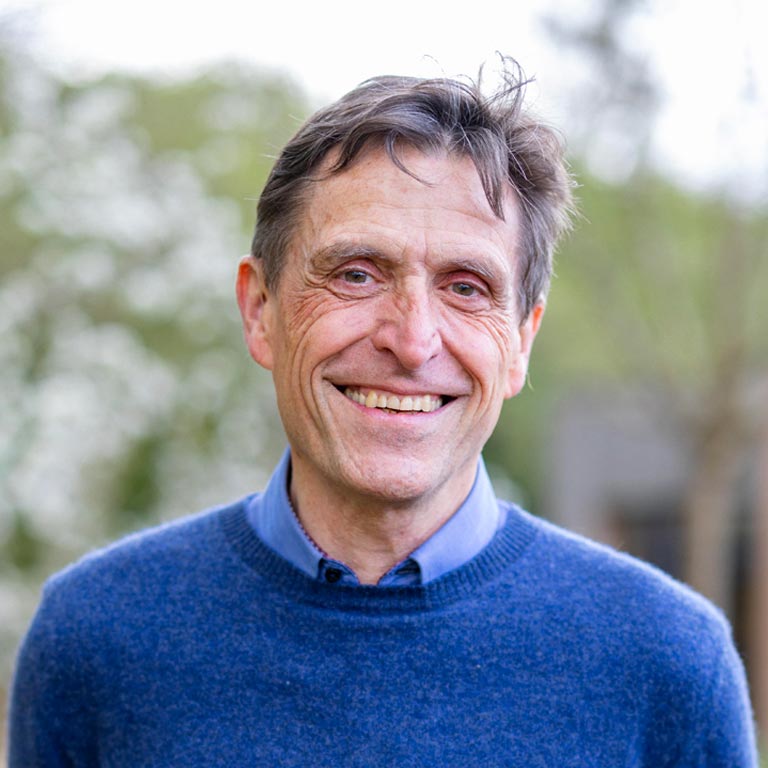 For nearly 25 years, we support leaders to regenerate a more human culture in organizations. We co-created -with Jacques Santini- Toscane Accompagnement, in order to enable managers create strategic shifts by unfolding three human values: Freedom / Responsibility / Dignity. We work with hundreds of organizations and help thousands of managers and their teams. We develop the TOSCANE WAY, which we deeply enjoy to share to the world with the profound desire that out of the dynamism of life and the collective can spring more for the benefit of all.
Our guiding principles :
The best of mankind appears when the environment enables it; this best is the most effective in the long term. Creating the environment for the best in mankind to appear is the primary responsibility of the manager.
The dominating ego is a killer of teams, of projects, and a destroyer of values ​​and collective performance: it is a key point to promote among managers the internal shifts from a management of domination towards a posture where the power becomes a service.
The syndrome of shallowness ("I am so overwhelmed that I no longer have time to think") threatens men and women and the projects they carry: today more than ever access to depth is becoming a sustainable performance factor.
Co-authors of the book "the human foundations of leadership".
JOIN A UNIQUE, CERTIFIED
LEADERSHIP  PROGRAM
TRANSFORM ORGANIZATIONS INTO LIVING,EMPOWERING WORKPLACEs
Ready to apply now ?
1. Because we want to make sure that this program is the best fit for you and your company, schedule a call with us through Calendly.
Once, we are sure you and us are willing to commit to this journey together.
2.Full payment will be due before the start of the program.
3. Then, you will receive all invitations to all the retreats, make sure to note them on your calendar. You are ready !