Meetings for Mutual Support and Personal Growth
In groups of 6 managers, these meetings are a moment of pause, reflection, and rejuvenation. They serve as a dedicated space for mutual support to make progress in resolving challenges experienced by the participants in terms of team and project management.
The Intention of the Journey
Designed as a journey, these stops take the form of several meetings. They aim to discover and experience a new path of managerial development. In addition to acquiring practical methods and tools, these meetings:
– Provide an opportunity for personal growth to nurture inner confidence and discernment in one's practice.
– Allow each participant to better understand their internal dynamics, strengths, and limitations.
– Foster a sense of belonging to a community of accessible peers who share the same values.
– Promote the experience of offering or receiving help and the discovery of the power of collective intelligence.
– Uncover fresh ideas and innovative patterns when confronted with concrete challenges.
Who Is This Journey For?
This journey is for managers who:
– Are eager to humbly and sincerely share real-life situations related to team or project management that they are facing.
– Have a desire to continue growing, learning, and developing through interactions with their peers.
– Embrace values such as freedom, responsibility, dignity, trust, and authenticity, which they wish to see flourish within their organizations.
Mindset!
As a genuine journey of learning and self-discovery, these stops lead to the formation of increasingly strong connections among the participating peers. Therefore, we ask that managers commit to participating in the entire journey.
What Benefits for the Organization?
By offering this journey to its managers, the company will stimulate, nurture, and cultivate a culture of mutual support, autonomy, agility, AND responsibility within its teams. It will be able to rely on new managerial skills and attitudes, operationalizing both kindness AND high standards in exchanges and professional practices. It becomes part of a community of companies committed to a managerial development dynamic aimed at the growth of both teams and the organization, which it can leverage.
2000,00 $US
7 sessions of 2 or 3 hours over 8 months

Toscane 
Leadership Circles
7 online sessions of 2 – 3 hours over 8 months
Group of 6 managers
Coming from the same organization or different organizations.
Holding the responsibility for team(s) or project(s).
Eager to collaborate and make progress among peers on concrete issues and concerns related to team or project management.
Interested in self-discovery, learning from others, and growing in their managerial stance.
Living by the "Toscane Method" Values: Nurturing Empathetic Listening and Thoughtful Feedback
Fully embracing the other person's professional experience.
Listening to my own feelings.
Providing feedback freely, without judgment.
Savoring what it evokes in me and in the other person.
A Toscane Facilitator
Provides a secure framework, encourages authentic interactions among participating peers, and promotes honest exchanges.
Guides and supports individual and collective learning.
Helps the group reach a level of shared trust that leads to richness, depth, and quality in work and interactions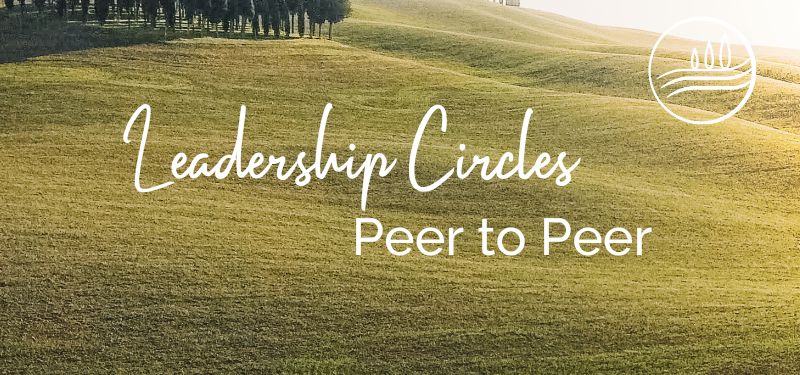 Session 1 : Friday 19 January 2024
Session 2 : Friday 16 February 2024
Session 3 : Friday 15 March 2024
Session 4 : Friday 19 April 2024
Session 5 : Friday 17 May 2024
Session 6 : Friday 12 June 2024
Session 7 : Friday 19 July 2024
from 10AM - 1PM for session 1, 4 et 7
&
rom 10AM - 12PM (noon) for session 2, 3, 5, 6.
2000,00 $US
7 sessions of 2 or 3 hours over 8 months
Wants to join the next session ?
Register right now.
Not convinced yet ?
Contact our team for more infos.